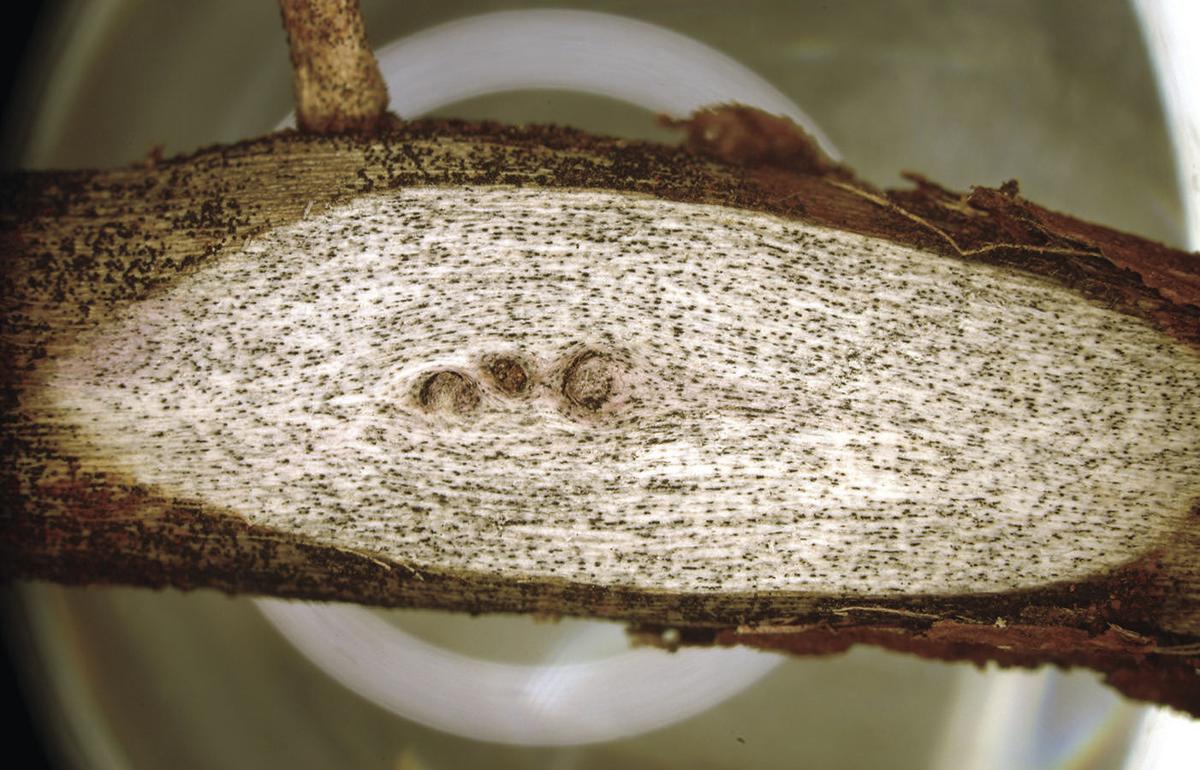 Charcoal rot unleashes its damaging effects on over 500 plant species in a methodology similar to cancer. By systematically activating enzymes to break down plant tissue, charcoal rot notably affects

soybeans, sorghum and corn.
Stress

— particularly reproductive stress combined with high temperatures and drought — is a key instigator for charcoal rot, planting later cultivars or monitoring temperatures could be good way to avoid disease symptoms and ultimately plant loss.
The fungus germinates in the soil, grows toward the root of the plant, begins to grow alongside the roots and eventually infects the plant. Imbalanced nutrition could also promote the growth of the pathogen in the soil.
Vegetable crops, citrus crops, some varieties of trees, soybeans, corn and sorghum are all among the plant varieties affected by the macrophomina pathogen. Wheat is the only locally grown crop showing some measure of resistance to the disease.
To know mote about the Plant Pa

thogens, Don't fail to join us at "

World Congress on Plant Genomics and Plant Science" on

October 15-16, 2018

at

London, UK
Conference website : https://goo.gl/xtPzei
You can submit your abstract now! (nothing is late when we try) - http://goo.gl/xghjiu
(or)
directly mail us your abstract to this mail Id : plantgenomics@pulsusmeet.com
You can download our conference brochure via this link : https://goo.gl/4uV7jk
We are providing maximum discounts for group registration, so gather in groups and avail huge discounts on registration fee!!